"Linking Creativity and Responsibility."
This is the mission that has driven me since I launched @et.paris in May 2019.
Tomorrow's fashion must be responsible. But for it to be really, for it to reach as many people as possible, it must above all remain desirable, modern, connected to our present desires (Tweed, pastel, flash, glitter...?).
Put creativity and responsibility on the same plane, that's the challenge I set myself, for each new Collection.
When I design a new piece, I spend a lot of time on detail. THE detail, the one that transforms a lamba sweater into an @et.paris sweater, the classic blouse into the @et.paris blouse... I make these details in exceptional materials, that I find at Haute Couture suppliers. They are the ones who give strength and originality to each of the pieces, and make them real fashion pieces.
Today, @et.paris , through its production model, is a committed and responsible brand. And it'shis Haute Couture Touch, which gives real added value to each of your pieces, a Touch thatyou won't see elsewhere.
What next? To offer you ever more Couture materials, always more desirable... while preciously preserving the production model that I have put in place over the past 2 years : pre-orders, made with independent seamstresses and French workshops, in which I can go easily, and with whom I have established a real relationship of friendship and trust.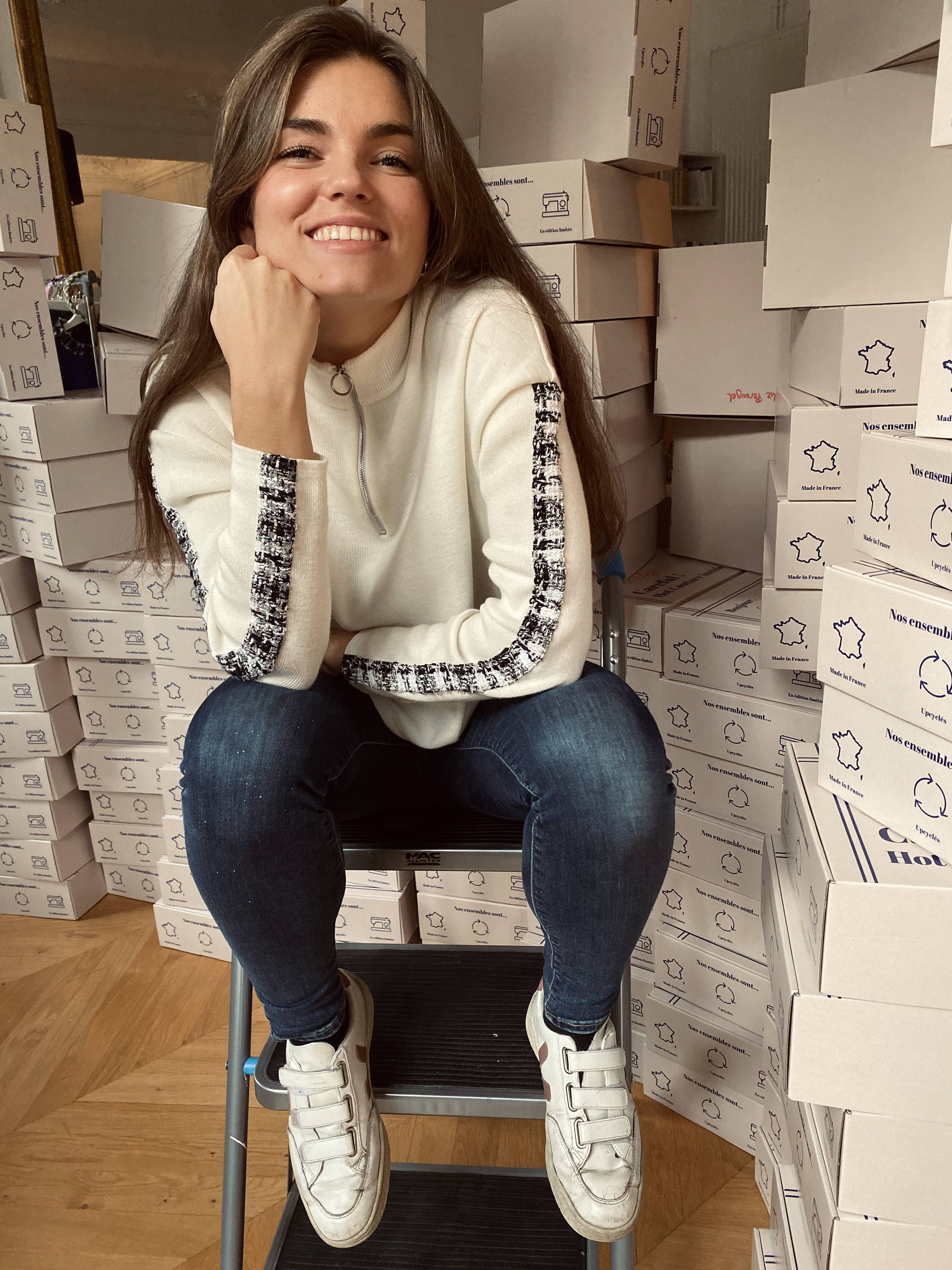 My Journey
In 2019, while still a business school student at ESCP, I decided to launch @et.paris!
The first calls for workshops, the first appointments with designers, the first choices of materials... Each day has its share of novelties and surprises, good news and disappointments... I learn 1000 things, make mistakes, start over, start over, and finally, in May 2019, the first collection is born!

Since then, @et.paris has grown a lot, and so has my vision of entrepreneurship.

Building your brand , it's a bit like riding a roller coaster 15 times a day, with the feeling of running a marathon... A complex feeling, we agree. So, to be sure to stay on course, I wrote down this sentence, in May 2019, and sometimes I read it again, making sure that I am always on the same line:

Take pleasure in what I give my all for.
It's because I love what I do above all else, because I can't see myself doing anything else for a second, because I work a lot, without really having the feeling of working. .. that I can hold this marathon, which involves a lot of work, sacrifice, patience, willpower... To each entrepreneur in you, I advise one thing: make sure you have fun, and the rest will follow!
Our adventure since 2019...
---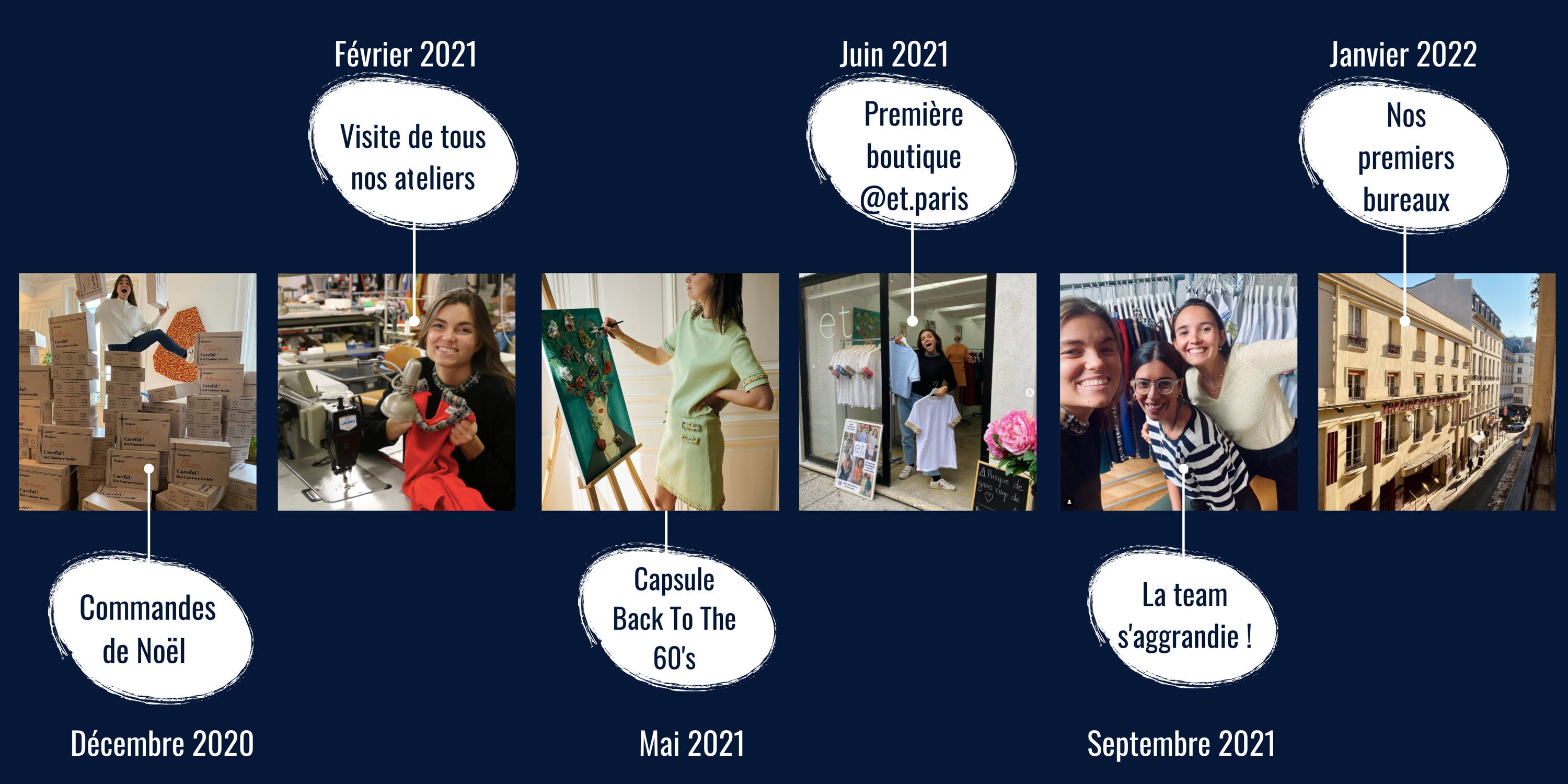 And now... Shall we write the sequel together?
---